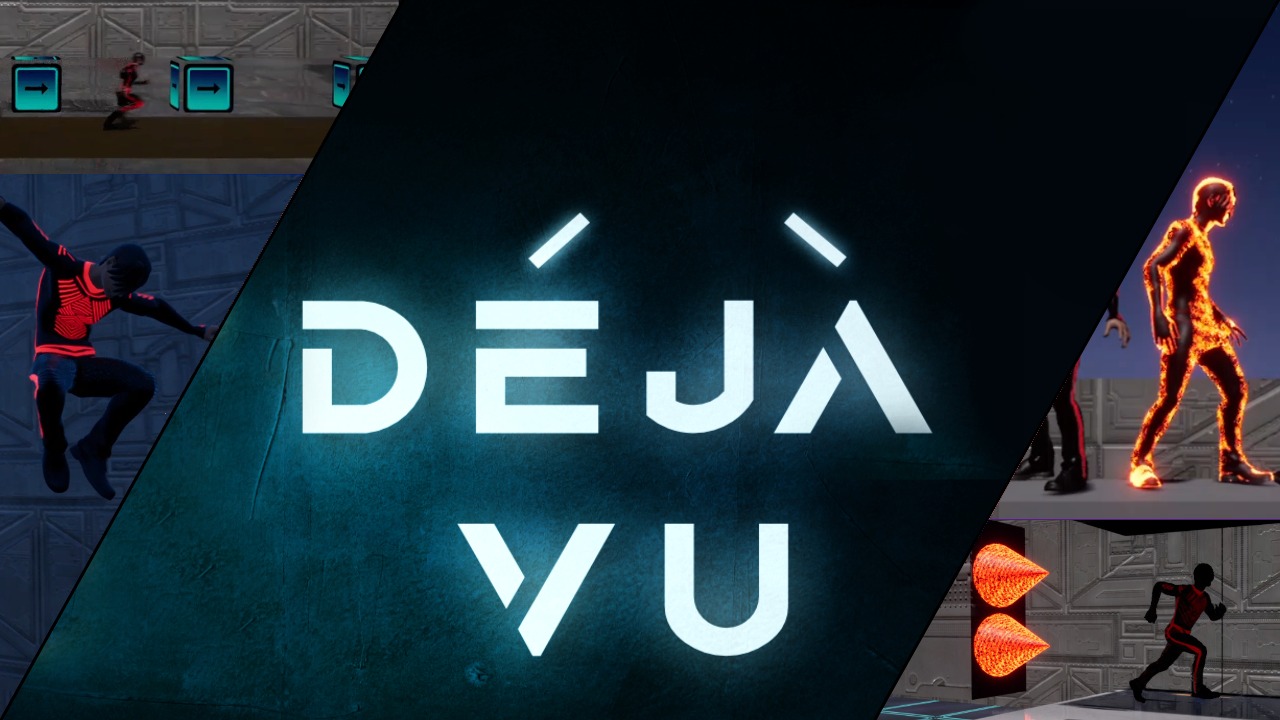 Déjà Vu Demo
Been a while but after some playtesting and valuable feedback I can now release some more Déjà Vu content!
This new level is more of a "beginner" level. It's meant to ease the player into understanding the main record then playback mechanics, before exploring the other mechanics. As a result, those familiar with my first demo may have an easier time with Level 1.
Level 2 is the original demo, however I have added some more UI prompts to make some things more clear.

Other changes include:
A "Level" that you can traverse to access the other levels, kinda like an overworld or level hub
A Recording limit of 5 seconds
Some post process effects to make it obvious when you are recording
Some attempts to make playback speed more consistent with what you recorded
Control changes, realised I wasn't using the mouse for any of the mechanics when it would make sense to do so
And some general "under the hood" fixes. Hope you enjoy!