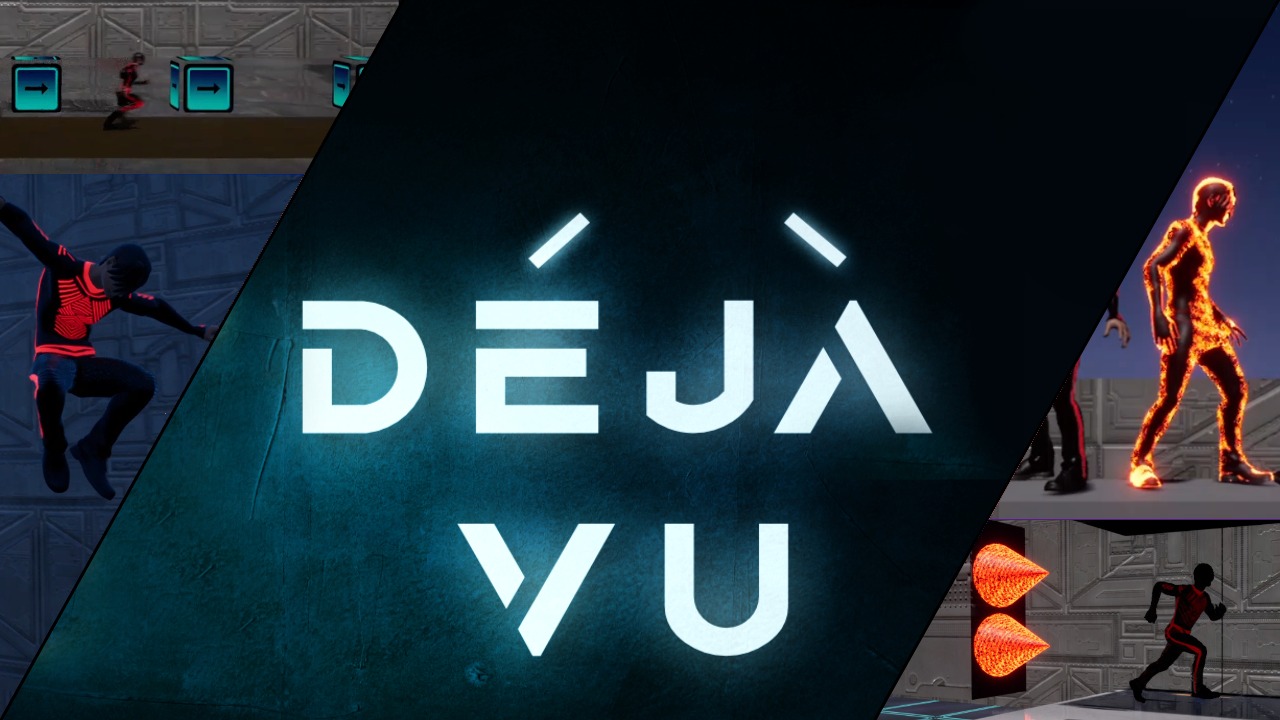 Déjà Vu Demo
Deja Vu Playtest Ver. + Return to Updates
---
It's been a while since the last update! I have still been developing Deja Vu, it's just now most of my update posts are on Twitter. But I wanted to give a rundown of what's been going on since the last time I posted an update here.

Deja Vu is now planned for a Steam Early Access release! Hoping it will come out very soon, like the end of this month soon :)
Art Updates in Levels 1-3: I have been hard at work finding, editing, and placing in some gorgeous art to replace the grey blocks I've been using as placeholders. You can check out the screenshots for the results.
Added in the Pause and Recall abilities: two mechanics that I'm proud of implementing, that goes along well with the VHS tape/DVD player/tape recorder theme I have for the clones. Being able to pause your clone and recall yourself to the start of a recording opens up more avenues for puzzle building, and I think the effects I've used to represent them look pretty cool too!
A (WIP) leaderboard system is now in place to track completion times
Currently working on:
A save system
User Settings (Volume Controls, Graphics Settings, etc)
Bug Fixes
And more art updates!
The demo version currently available is a playtest version. Feel free to check it out and let me know what you think! And check out my twitter @DevContinental for regular updates.